Promotion ! FREE Lock Checks
We will do a free checkup of all your locks for any callout or service that you book.
What we do
We are a full service Locksmith team.
Locksmith Pretoria & Centurion
24 Hour Emergency Locksmith in Pretoria. Fast Mobile locksmith in Pretoria near me for all locked-out / locked-in, lost / broken keys call out Emergencies.
Locksmith Pretoria, locksmith Centurion, Locksmith Midrand & Locksmith Pretoria East is your premium solution for any 24 Hour emergency locksmith needs. Our Qualified Locksmiths is a 24 hour fully-equipped mobile locksmith service. Professional Locksmith Pretoria, We unlock Car doors, Gear locks, Safes, Houses, Office, key coding and combination changes.
Fast response and reliable to all areas in and around Pretoria, Centurion and Midrand, We have Locksmith Pretoria East, Locksmith Pretoria West and locksmith Pretoria North as well. we focus on the individual need of each customer. For the best locksmith near me. Phone us for advice on all your security needs... we have the necessary skilled Locksmith and experience Locksmiths to get you sorted in no time.
Our client base comprehensively covers a wide range, from large businesses to house locks. Any time of day 24 hour call-out in Pretoria and surrounding areas. Our average call out time is about 30min with satisfied clients always returning for more great service.
If you are ever in need of a locksmith to your Pretoria or Centurion location quickly, Our Mobile Locksmiths Pretoria team are the most experienced Locksmith team around, each of our mobil locksmiths has vehicles and mobile tools with them.
Our Emergency Mobile Locksmith in Pretoria & Centurion team are always ready for any Emergency Locked out / locked in frustrations, Being locked out of your home and business can be terrifying and embarrassing. If you have ever been locked out / locked in, you know how a sense of urgency goes a long way. Luckily our emergency locksmiths Centurion / Pretoria can be at your location in about thirty minutes. That way no matter where you are in the city of Pretoria, we can find you and assist you. Locksmith Centurion the best locksmith near me
We are open 24 hours a day, seven days a week. If you are ever locked your keys in your car, you will never have to wait to long, and you will never have to worry about damaging your vehicle. Our Qualified locksmith team will get to you as fast as possible and open your car door for you. We only hope that you have your key on the inside!
24 Hour Commercial Locksmith Pretoria team understand the importance of security for any business.
Our Residential Locksmith Pretoria team services provides you with quick and efficient solutions at a fair and affordable price.
Our Auto locksmith Pretoria services can open almost any make of vehicle, ranging from cars, bakkies and vans.
24 Hour Locksmith
---
24 Hour Locksmith Gauteng offers a call centre that works around the clock, 24 hours a day, 365 days a year, and our 24Hr Locksmith Gauteng technicians Will help to all your Locksmith needs.
Read more about our 24 Hour Locksmith services
Emergency Locksmith
---
Locked out of your own home or car? LockPro Emergency Locksmith knows exactly how aggravating it can be. Don't waste another minute outside. Let one of our professional LockPro Emergency locksmith technicians help you get back inside.
Read more about our Emergency Locksmith services
Locksmith
---
Locksmith Pretoria & Johannesburg, We understand the importance of the security of you and your family at home. Let us provide the peace of mind and reliable security that you and your family deserve.
Read more about our Locksmith services
---
Services
We also provide the following locksmith services:
Need a quote?
Fill in the quote form and we will reply as soon as possible.
Get a Quote
Fill in the form below.
We will get back to you as soon as possible.
Get a quote
Latest Articles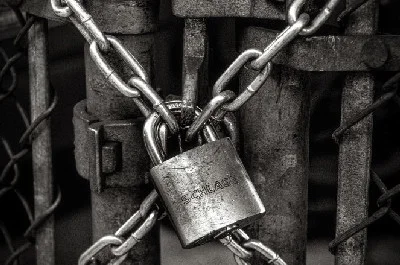 Ideal Door Lock
Josuah Venter
April 29, 2020
Whether you live out in the suburbs or in the middle of the city, protecting your home and family is a high priority. Choosing the ideal door lock South Africa is the first line of defense against intruders. But how do you decide what to look for or what lock is best for your needs?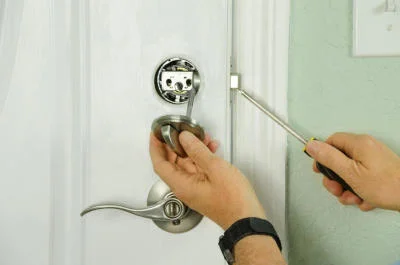 Break-In Repairs
Josuah Venter
January 15, 2019
In case of a break in repair Call us and we reduce any damage caused by a break in. Locksmith Pretoria Lockpro offer on site assistance and intervention anytime, 24/7.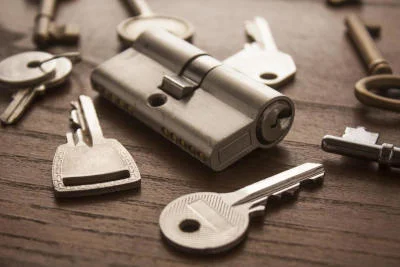 Professional Locksmith
Josuah Venter
January 12, 2019
Offices, houses and flats are broken into each day, due to faulty technology. Time is money. Professional Locksmith Pretoria team understands that your company cannot afford to buy junk that doesn't work.
Pretoria Areas
Locksmith in Pretoria and surrounding areas
Pretoria,
Akasia,
Booysens,
Brooklyn,
Claremont,
Danville,
Die Wilgers,
Doringkloof,
Elarduspark,
Equestria,
Faerie Glen,
Garsfontein,
Hatfield,
Hermanstad,
Lynnwood,
Menlo Park,
Menlyn,
Montana,
Mooikloof,
Moreletapark,
Mountain View,
Pretoria Central,
Pretoria East,
Pretoria Gardens,
Pretoria North,
Pretoria West,
Rietfontein,
Roseville,
Rosslyn,
Silver Lakes,
Sinoville,
Sunnyside,
Villieria,
Waterkloof,
Woodhill Golf Estate.
---
Centurion Areas
Locksmith in Centurion and surrounding areas
Centurion,
Die Hoewes,
Eldoraigne,
Hennopspark,
Highveld,
Irene,
Lyttelton Manor,
Midlands,
Midstream,
Pierre van Ryneveld,
Rooihuiskraal,
Wierdapark,
Zwartkop.
---
Johannesburg Areas
Locksmith in Johannesburg and surrounding areas
Johannesburg,
Bedfordview,
Bryanston,
Dunkeld,
Fairlands,
Fourways,
Greenstone,
Hyde Park,
Lonehill,
Midrand,
Northcliff,
Sandhurst,
Sandton,
Saxon wold,
Waterfall,
West cliff.
Safe Locksmiths
Our Safe Locksmiths Pretoria team have some of the Best safe technicians in Pretoria and surrounding areas. Our Safe Locksmith technicians offers a range of different locksmith services, including safe installations, repairs & opening of all safe on site. Safes are used to protect the most valuable possessions etc. It's a inconvenience when you struggle opening your safe. We are available 24 hours and can assist with the opening of all safes and locks.
Safe locksmith Pretoria services include replacing combination mechanisms on safes and open old safe, cut safe keys and resetting of digital combinations on your safe. We have locksmiths in Centurion, locksmiths in Midrand and locksmiths in Hartbeespoort.
Safe Repairs Security Safe provides both onsite and offsite repair services for individuals, businesses.
Our repair services include:
Lockouts
Combination changes
Hinge repairs and adjustments
Safe deposit lock forced entry
Locksmith work ( installation of locks)
Lock repair
Bolt work repair
With years of experience, when it comes to repairing safes
Opening locked Safe
Floor safes
Gun Safes
Home safes
Jewelers safes
Safe & Vault Lock-outs
Replacing combination mechanisms
Call us now
Get a quote